About SEO Bounty
SEO Bounty has emerged from a successful Internet marketing company that has been serving clients and corporations since 1998. We believe that a core commitment to ethics and clients is the most important factor for a search engine optimization firm to uphold. We have a strong team of talented professionals who contribute their diverse experiences in the marketing industry. Each person adds something valuable and unique, creating an effective team.


Additionally, we believe that clients are a part of our SEO team and help determine the success of it as much as we do. We work hard every day to provide the kind of service and support we would want for our own company.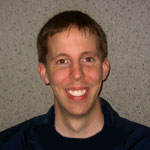 Richard A. Lewis
President
As the founder of SEO Bounty, this company is truly my passion and my life's work. I founded a search engine optimization company because I wanted to see something different in the marketplace. I wanted a company that would treat business owners fairly and with respect. I wanted to bring SEO out of the shadows and bring it into the light as an important vehicle for both marketing and sales for clients. I work hard every day to bridge that gap of knowledge and effort. I pick up my own phone, and I talk to each person who calls whether they are asking for advice, want to vet my company compared to others in the field, or are calling to say thank you. I have one of the best jobs in the world because I get to live my dream in helping grow hundreds of different types of businesses.
Whether I am advising people on the decision to focus on organic traffic or PPC, or counseling someone on conversion factors on a site, or just providing a bit of encouragement, I am always active and always striving to do more. My main passion is for link building, and I try to spend as much time researching and keeping up to date on how "off-site factors" effect ranking results. Overall, my job is to improve rankings. Whether I'm working with a small company or a large one, they all matter to me.