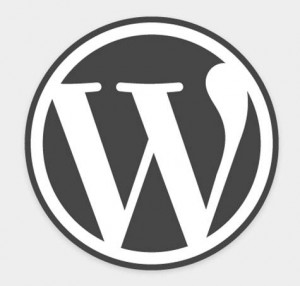 The most popular CMS in Technorati's Top 100 blog list is WordPress. Technorati is a technology/pop culture blog that rates the most influential blogs on the Internet daily. In fact, WordPress is the CMS of choice for two of the top three blogs, Mashable and TechCrunch. Does that make WordPress the best CMS ever? Of course not. But, it does indicate how impressive WordPress is.
Best Features of WordPress:
Free. Easy. Attractive.
No, we aren't describing "The Situation's" dream date. However, MTV does use WordPress for their MTV Newsroom website. Anyway, more on famous WordPress sites later.  Here's what's really important about WordPress.
Free – It is free to download WordPress and easy to install on your website with a little instruction. Additionally, WordPress provides many choices of free themes for all types of websites – not just blogs. Free themes are also available from reputable third parties on the Web. Therefore, even if you don't know a lick of code, you can create a great website. Which brings us to our next point…
No Coder Required – Seriously. You can make a great-looking website without the help of a coder. We must admit, though, you may experience a brief learning curve. If you've never used it before, you may not be able to dive right in. But it won't take long, and it's worth it if you want an impressive site for which you can personally make changes at any time. You won't be at the mercy of your designer. Check out WordPress tutorials to help you get started.
Not Just for Blogs – Though WordPress is frequently associated with blogging, it is certainly not just a blogging platform. Many attractive, free themes for all types of websites are available.
Super SEO Friendly – This is perhaps our favorite part of WordPress (of course – we're an SEO company). WordPress is inherently designed to be search engine friendly. Less sophisticated CMS programs aren't. When you first start a website, your level of SEO is low.  It just makes sense to choose a CMS that is SEO-friendly.
Highly Customizable – If you do have a coder, he or she can easily create custom themes for your site. So, you aren't limited to just the templates on the Web.
For all of these reasons, WordPress makes a great option for small businesses with a limited marketing budget. You get something that's free, easy and attractive. It's everything you need to keep cost low, look great, and create something yourself that you can be proud of.
Of course, if you need any help with WordPress, just give us a ring…we do more than SEO services.
Who else do you know that uses WordPress? Here are just a few: