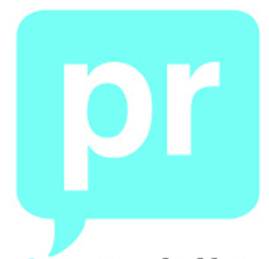 When businesses think about PR, they often think of how to get that coveted story by a well-respected, or heck any, journalist in media outlets. So, when a journalist is looking for an expert to quote in a story, where do you think they look? Like most folks, they search on Google, Bing or their favorite search engine. Way back when, they used paper files or Rolodexes. However, those days are now a thing of the past. And these days, searches on Google are the number one source for journalists finding sources and story ideas.
With this in mind, it's important to have a strong digital presence. What does that mean exactly? It means get your SEO in line with your PR strategy…now. Seriously, if you want to get more calls from journalists, you just need to do a few easy, yet critical steps.
First, create a targeted list of phrases (or keywords) that a journalist might search for if they wanted to do a story on either you, your company, the things you or your company are knowledgeable about, your products or services, or your industry. For example, if you're in the hotel business, maybe "hospitality industry expert" is on the list. If you are a franchise lawyer, maybe "franchise law expert" is on your list. If your company promotes environmentally-friendly products, then perhaps "green specialist" is on the list.
Second, add search-engine optimized content around those particular words on your website that link to respective pages on your site. That will help get you to the top of the search engine results for those pages. It can be an article, your 'about us' page, services and products page, blogs – whatever. Just create relevant content and optimize it for those key phrases with particular attention to headlines and sub-headlines. Like any good landing page, the content has to effectively sell the product or service – in this case, that's your business.
Third, work with your PR team or create a PR strategy that has SEO considerations in mind. Your PR team can get you links from authoritative domains. If they don't know how yet, educate them about why you need links and from where.
Inform them about your keyword strategy, and see if you can influence their PR schedules to make it easier for you to get those essential links from contextually relevant content. The importance of maintaining a highly visible brand within search engine result pages will continue to be important, and we anticipate more PR professionals and small businesses recognizing the impact optimized press releases can have on search objectives.
To ensure optimized press releases are part of the marketing mix, companies need to focus on some basic optimization including:
a. Keyword use in key places such as headline, sub-head and first paragraph
b. Understanding anchor text hyperlinks and linking to relevant content on the company website
c. Including copy to call the reader to an action, such as visiting a newsroom or requesting a demo.
The inbound links of every release positively affect your website. Each press release is another page pointing to your site, working to increase the page rank and overall relevancy of your website. Make each link count with the keywords established above.
And, finally, sit back and let the phone ring as journalists call you up and interview you for their stories. Then, reap the rewards of that great publicity.
Incorporating both optimized webpages and press releases are important elements that need to work in collaboration. To get publicity, you have to be visible. With the rise of search engines and how we, including journalists, consume information, it is important now more than ever to appear positively in the search results and potentially grab journalists searching for relevant sources. Remember, potential clients often Google your company before choosing to make a phone call or moving forward with business. Bits like a recent partnership, a client win, even an announcement on a recent thought piece can drive that business. You need to be touting your recent wins and innovation in the search results. Press releases and optimized web content can help build this appearance particularly in the Google News area. And, we are also seeing that Google Alerts are playing a particularly critical role in this.
Is your phone ringing?