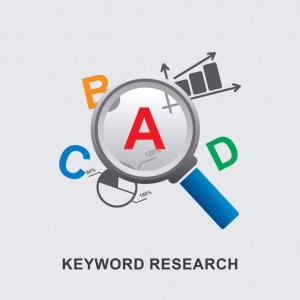 When you are moving from one Search Optimization Company to another there are several ways to make that transition as smooth as possible.  In this article we'll discuss how to provide them with the right Keyword Targets.
If you are transitioning your company to a new Internet Marketing Provider your current site is likely to have been setup based on old keyword targets. When you start a new campaign you review over your current keyword goals and the company implements them into your website either via on-site content changes or off site anchor text linking. These keyword targets then stay on the site sometime for years without any changes being made to them. When you start working with your new SEO Company they need to assess the current status of your keywords and make any necessary changes. So what is the best way to make sure your keywords are up to date?
1 – Do competitor research –
There are many software programs that an SEO Company has that can research what your competitors have been up to as far as new keyword targeting. You can print out either their list of organic or paid search terms and determine if they have found any gems while your efforts have been standing still or focused in another direction. You then can make a list of those keywords and run them against current monthly Google traffic volumes to determine if the keywords are emerging and have potential to either become primary keywords or secondary keywords. Sometimes this will mean that new pages will need to be created on your site to accommodate these keywords. Since you can't count on Google to simply just pick up that you put the keyword once or twice on the home page in hopes of ranking for it.
2 – Do volume research –
Check the keywords that you have targeted in the past to make sure they are still relevant and have kept up with the times. If a keyword used to pull in 10 thousand searches a month and now pulls in 1 thousand and it is still the keyword you give the most on-site content prominence to then you need to be aware of that. So you or your new Search Marketing Company would run your old keywords with the Google Keyword Tool and find out the current monthly volumes on those keywords. This will help you determine which of your old keywords to add to your new keyword list.
3 – Check Sales Data –
If you've had the same keywords being prominent on your website for a while have they translated into increased sales for the products or services those keywords relate to? Did you see a spike in business around those keywords for a while and then it faded away? Search volume isn't everything and some smaller niche keywords with lower volume can provide huge sales for your business. So cross checking all of that with your sales volume will prevent you from axing a keyword that has performed well for years for you.
All of these tips will help insure that your transition from your old Search Marketing Firm to your new one goes well and you grow your overall keyword Market share while protecting the vital keywords that you've worked on in the past.