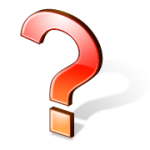 Sometimes people use the terms "search engine optimization" (SEO) and "search engine marketing" (SEM) interchangeably. Though they are both marketing techniques, they do have definite differences. SEO is the process of improving a web site's rankings in search results of search engines like Google, Yahoo, and Bing. These listings are also known as "organic" listings. SEM involves driving website traffic via paid advertising, such as PPC (Pay-Per-Click) ads. SEO helps improve organic search results while SEM focuses more on advertising.
What is Organic?
Organic search results include websites that search engines feel are most relevant to a person's search terms. Optimizing your website to rank high in search engine results is a process that happens over time. Consumers tend to feel these results are a more accurate reflection of what they are looking for when searching for a specific phrase. In fact, a March 2011 article from eMarketer.com indicates that about 70-80% of searchers pay attention to organic results without paying any attention to paid ads.
"The findings showed organic search results were viewed 100% of the time…on Google and Bing, respectively. However, only 28% of participants looked at right-side ads on Google, and just 21% did the same on Bing—spending around 1 second viewing all [PPC] ads combined on each search engine."
What is PPC?
PPC (pay-per-click) advertising involves gaining traffic by purchasing ads that appear above or along the right side of organic search engine results. The cost of this advertising depends in part on how many times people click on your ad. After some initial keyword research, PPC advertising can be implemented relatively quickly.
Pros:
– Ads are highly targeted
– Results can be measured well.
– Ads provide you a good deal of control over ad location.
– It's relatively easy to test search terms and product offers.
Cons:
– PPC advertising is not for everyone. Research whether it's good for your business before beginning.
– You must constantly outbid competitors for the keywords you desire, which can wear on your budget.
– More searchers value the organic listings over paid ads.
Despite the cons, if your business is right for PPC, it can potentially provide you a number of leads in a short period of time. However, this can only happen if your keywords are appropriate, you use the correct call to action, you utilize a landing page, and you turn your campaigns on and off at the appropriate times.
Should I Use PPC?
It really depends on what type of business you have, what your competition looks like, the behavior of your target audience, and your budget. We generally advise that PPC is a short term tactic for gaining leads that can be good for some companies to use as their organic SEO ramps up. Not all companies need PPC, though. It's important you do research first to determine if PPC is right for you.
Organic SEO is Necessary for Long-Term Success
Unlike PPC, organic SEO is something almost all businesses need. Why?
– Searchers pay more attention to organic search results than paid results. Many studies have shown that 70-80% of searchers pay more attention to organic results than paid results.
– When performed properly, organic SEO allows you to remain in front of searchers for long periods of time without the need for a daily ad spend.
– SEO can be much more budget-friendly and provide much longer-lasting results.
Keep in mind; we don't discourage the use of PPC. We just highly recommend that all businesses pay close attention to increasing organic search results. As a company that provides SEO services, we recommend you research PPC first to determine whether it can be profitable given your industry, advertising needs and your budget.