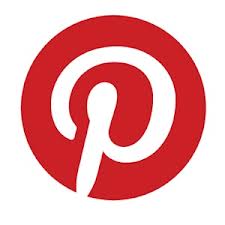 Pinterest is a visual social networking board that connects people through pictures and videos.  It could be things you like, places you'd like to go, your favorite recipes, your style of clothes, your goofy side or just random things.  It could even be a means of organizing a party or wedding with pictures of the favors, the dress, the venue, the rings, the cake and the bride and groom, of course.  You create boards which are essentially a way to organize these pins into categories.  People can follow one board or all of them.  You are able to comment on pins, repin other pins and like pins. There is also a universal pin that enables you to pin pictures from any website that has a picture on it; you just need to download the bookmarklet and "Pin It".
So what's the point, right?  Pinterest launched in May of 2011 and has hit approximately 11 million unique US users as of the beginning of this year.  You get the Pin point now!?  It has become an obsessive addiction for many just pinning and repinning away.  The large percentage (80%) of pins is repins which means that users are seeing what other people are pinning and repinning them.  There is even a strong chance that the person who has pinned your picture doesn't even know you, which makes this a unique difference from Facebook.  You don't have to be friends to see other pins but if you follow them, you have a higher chance to see more of their pins.  This just shows you how interactive and engaging Pinterest is and should give you a nudge in the direction of getting on board.
Why am I doing this?  Why not and for the same reason you are on Facebook and Twitter, to connect to your friends and share your status, what you ate, silly little sayings, thinks you "like" and whatever else comes to mind.  You can personalize your profile and link to Facebook and Twitter, so your pins get updated onto those social media forums.
But what does this mean to me as a business?  If you don't understand yet, just keep reading.  Pinterest is a social media outlet and people are visual, need I say more?  Remember that part where I said 11 million unique US users, or how about the part about large percentage of repins or better yet the words – interactive and engaging?  This is where you can share content that you believe will be relevant to potential consumers, your target market and engage with them to give them a reason to follow YOU!  Or, better yet, you follow them and/or engage and they will likely follow you back.  Interact with them, they don't bite, get personal, tag them in comments or descriptions, repin their pins or like their pins to increase your presence. Win win!  It is about the content that you share, not about what you sell. Last time – Engage!
Some other things to consider for your business.  The pins link back to the origination site that Pinterest establishes but feel free to add links in the description, or better yet, keywords.  Don't forget about hashtags, Pinterest is hashtag friendly. With that being said be sure to intermingle your social media.  What is meant there is to promote your various social media platforms within each other and on your webpage, business cards, email signature, blogs and wherever you can. Be sure to add that Pin It bookmarklet to your website so people can pin while on your website.
One thing to note when setting up your Pinterest account is to establish your account by connecting via Twitter as Pinterest doesn't connect to Facebook business pages, only personal.  This way, your pins will feed to your Twitter account.  The point again is to drive interaction which drives traffic to your website and increase visibility of and about your brand.  It is a great tool to see what things people are talking about inside and outside of your brand, what do they like or don't like and what are they doing.  This could also help you put your business in that direction, if need be.
Remember, give consumers value and a reason to follow you.  If you have a business that isn't quite visual, make it visual.  You have consumers, you have employees, you have events or parties, and you have blogs, right?  Give a visual, make a connection, and give personality to your brand through these things.  Just keep in mind, Pinterest discourages self-promotion so you will need to be creative in this, you can do it.  Pinterest does not oppose to you having a contest on Pinterest by getting your followers or consumers to interact with your Pinterest or website which will drive more traffic.  Encourage pins as reviews, pictures of your customers with your product, video testimonials or the like, again… Be Creative.  Check your progress with your analytic tools, revise where needed and reengage.