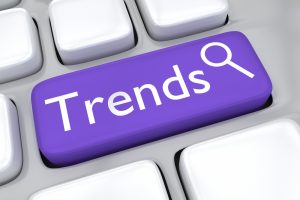 It is our tradition at SEO Bounty to look into the next year and decide what trends you should be looking out for. The year 2019 is likely to bring even more changes in the world of Search Engine Optimization as innovation continues to be made. Here are four trends you want to look out for in 2019.
Matching the Right Content to the right Keyword Phrase
Search engines have been moving towards better understanding what their users want to find when they make specific queries and that they line up with their intent. Some content that users may want to find includes text, video, audio or images. If you are targeting a specific keyword and have a text only site and see mostly video or directory type listings it may be a sign that you want to target a different keyword in 2019. The barrier to entry on that keyword would require you to make drastic content changes to your site. You would decide for yourself if that kind of commitment is worth it. Overall you should be looking to update your site to best reflect user intent and what your end users are looking for.
More Content is not better content
For many years it was considered common practice to create daily or even weekly blogs despite how good or relevant they might be. This was a way to target more keywords and keep your site fresh and relevant with search engines like Google. In 2019 and beyond you should start to think with the mentality that 'less is more'.  Adding very solid high quality content to your site once a month is going to do more for you than low or mid quality content several times a month. This applies to content pages as well since they should contain high quality content as well. So creating a site with less pages but more quality content seems counter intuitive but could pay off for you as Search engines continue to value highly relevant high quality content over everything else.
Understanding EAT guidelines
EAT or Expertise, Authority, Trustworthiness is a simple way to explain what Google and other search engines look for from an off-site perspective when it comes to your website. Search engines want to make sure they are ranking sites that not only are of high quality but also have some mental heft behind them. This means that the search engines want their users to find sites that contain experts and authorities in their field of practice. If you are not one of those people you can always hire outside experts to author articles or blogs on your website. You can work to build up your trustworthiness outside of your site by joining other reputable sites or sharing your content on those sites as well. Making sure that others see you as an expert can go a long way in helping your website grow in 2019.
Technical SEO is important
With all of the available platforms for your users to see your website on in 2019 it's more important than ever to focus on technical aspects of your site. Site speed will continue to play an important role in how Search Engines rank your site. So looking into increasing the speed and having a solid host will be important in 2019. So will making sure that you use the right Web App platform to target those who will be looking at your site from multiple devices.
It is likely that 2019 will be another solid growth year for Online Marketing and making sure that you stay ahead of the curve is important. Making changes now that can help improve your site traffic is key. You don't want to be the last site adjusting or be the last one to the party. Hopefully these tips will help you succeed in the coming year.